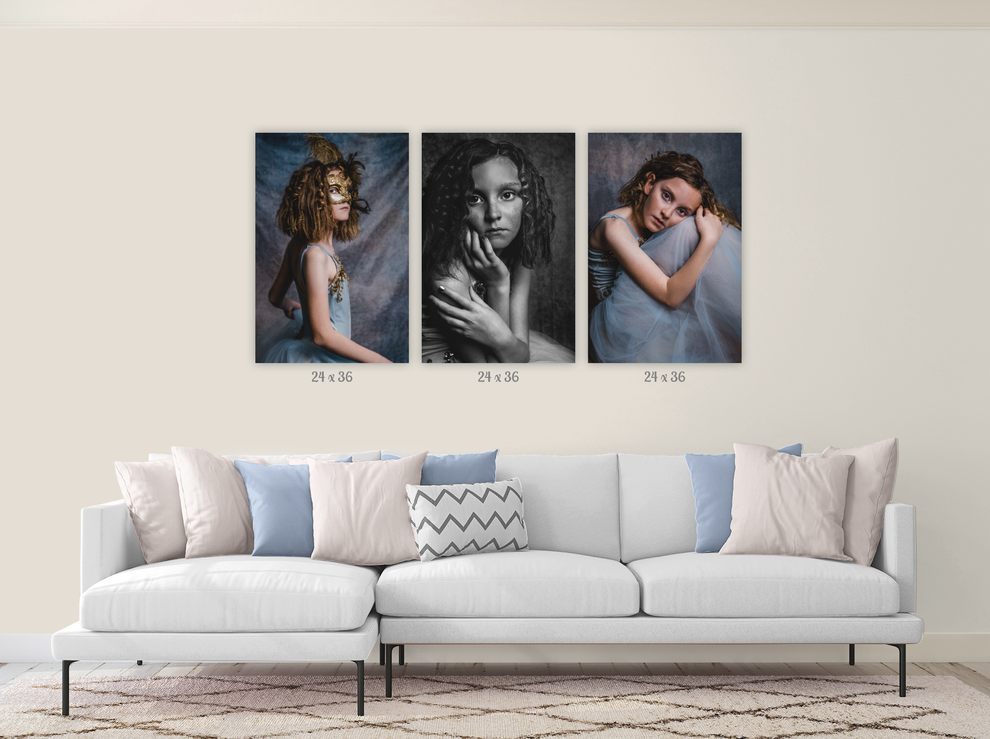 Who doesn't love to have their gorgeous portraits hanging big to be seen every day! A reminder of what you are waking up every day for. Whether it is a gorgeous portrait of yourself (you are so worth it! Stand in that power Sis!), you and your spouse, or your phenomenal family... this is what we get up and work hard for every single day. This is the reason for late nights, early mornings, making dinner, the kids' sports and school activities,  all the networking meetings or perhaps those pesky company meetings... like do we really need to do this EVERY quarter?? Then there is the house cleaning,  folding the laundry... folding the laundry... and oooh my gawwd the folding of the laundry (it just neeeverr ends!)... you get the idea. These are the people who it's all worth it for. OF COURSE you want to show them off!
Professional Photographer Magazine recently published in their Jan 2020 edition this information and graphic: 
"There are plenty of online and big-box options consumers can turn to for photographic prints. But according to consumer research conducted by Professional Photographers of America, photography clients overwhelmingly purchase their prints—wall art, canvases, small prints, holiday cards, and albums—from their photographer.
Here's what they do with them. "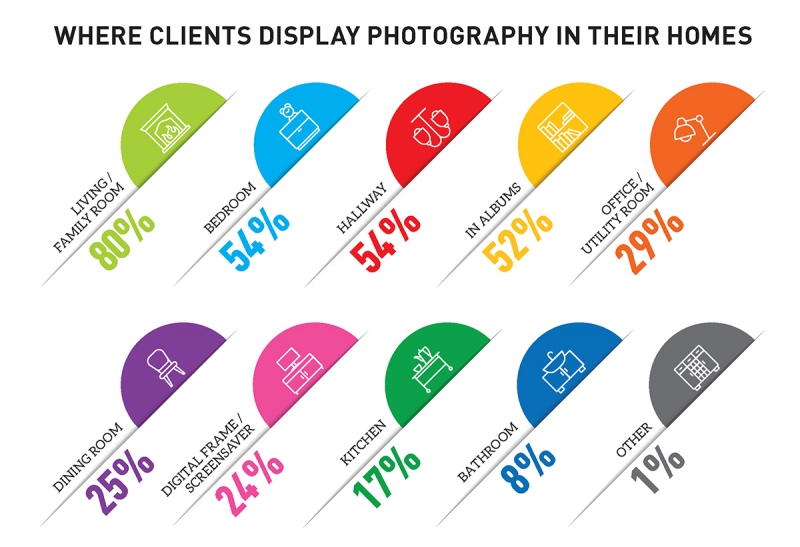 80% of people hang (or if you are a client of Fleur de Lea... WE hang, you watch) their images in the living/family room. 54% in the bedrooms and hallways while 52% hide them away in albums. These are great for telling the whole story of the session! Or for handing down to the kids, and they are fantastic for extended family sessions when you get the entire gang together! (and if you are one of the rare clients who chose albums OVER wall art, instead of IN ADDITION to it, it's ok, I get it... sometimes we only want to see those people ooonnnccceee in a while, amiright?-- Just kidding, sort of-- Sorry Uncle Bob.) 
Gone are the days of 50 million teeny tiny 8x10s hanging on your wall, where you have to walk right up to those images to see anyone in them. Now, we want big and we want modern and we want elegant and interesting wall art designs. We want something appropriately sized so we can see the people we love so much without pushing our nose against the canvas. We want something that we are proud of and makes a true impact as soon as someone walks into the room... especially when your sweet Neighbor Mrs. Jones swings by... That's right Jones... those are my gorgeous hooligans proudly displayed on the living room wall. -- again, just kidding... sort of.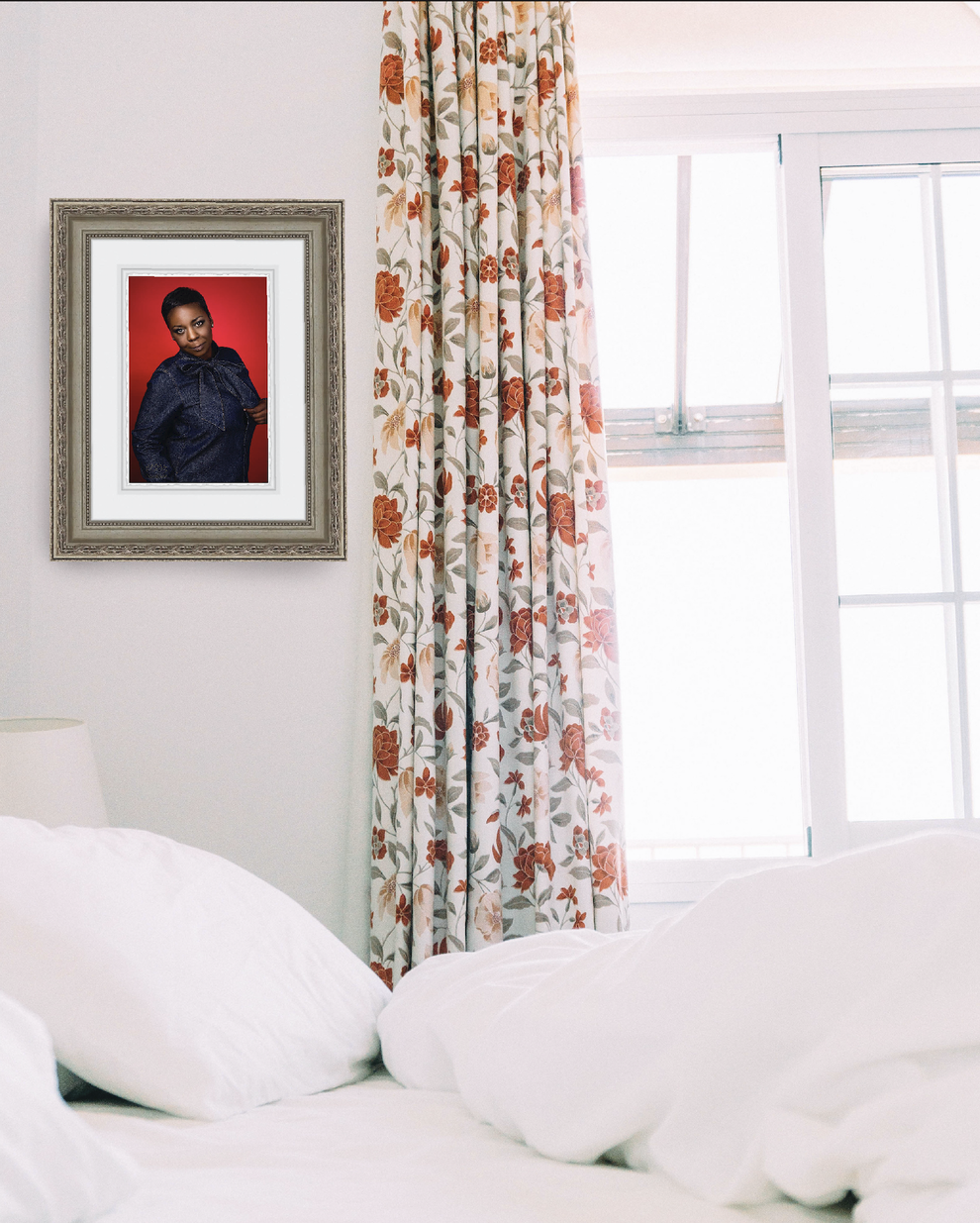 Notice the 24% in a digital frame or screen saver. Listen, digital is awesome. It's my FAVORITE thing to share those images on social media, change my profile picture (if I can just decide which one!!) and let the compliments roll in. But, and let me get serious here for a minute... that should NOT be where they live.
I recently had a client who was DEVASTATED at the loss of her images that never left her computer. When they live on your computer (computers crash), facebook(who knows when Zuckerberg will pull the plug), a CD (outdated), a thumb drive (pretty much outdated) or the cloud (where is the cloud anyway??)... you do not get to enjoy those every day. You do not get to hand those down to your family, and you deny them the love of going through your old images when you are gone (because, you guessed it, where they are stored will probably be too outdated to even access them).  
Something I always remind people is that these images are not yours. You are just holding them until the next generation gets to love them even more than you did. 
So yes, upload them all. Share them all, and PLEASE back them up. 
But more importantly. Get them printed. Large. Small... just get them printed. Get them printed through your professional photographer who can make sure that it has the master retouching done for printing large, that will make sure that it is printed and created exactly the way you dreamed and will even make sure that it gets installed so you are free to simply sit back and enjoy them. (guess what! We do ALL of that!!).
So how about you? How are you showcasing your images?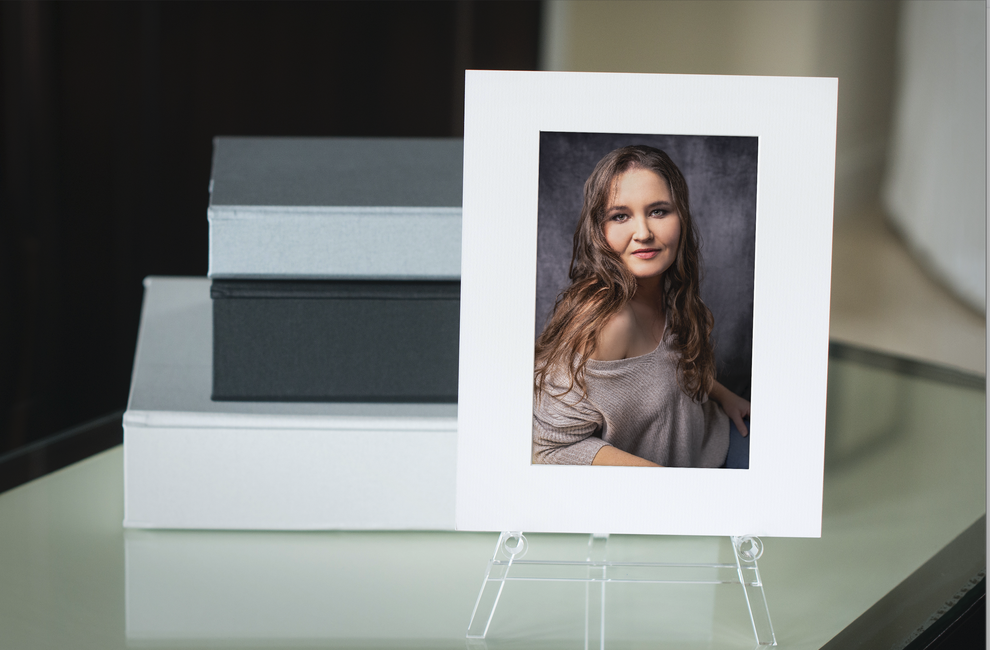 Ready for some new images for your home? Contact us to get started!